ARTICLE LANGUAGE AND TRANSLATIONS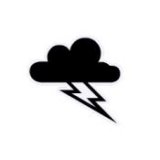 Rants
French beauty contest
Sunday 9 December 2007 by legendary_totoro
The Miss France beauty contest is held at the beginning of December each year to elect the most beautiful girl in France...
First thing first, this contest is an add-fest and a poor display of women. Yes, people have been saying the girls started being a bit more educated and stuff. Yet it is but a meat show with promises of big opportunities for the winner...
Let's be straight, I don't acknowledge our local Miss Tahiti as "the best looking girl in Tahiti" as I don't acknowledge the winner of the contest as the most beautiful girl in France. Why is that ? Because if you take a closer look, in the 45 Regional Misses, there are only 3 "non-pale-skinned" candidates (who are Miss Mayotte, Miss Guadeloupe and Miss Martinique). I'm not saying that I prefer black-skinned girls, but don't tell me it's representative of the French population... Even in remote regions like Touraine or Bourgogne you could find colored girls who are as good looking as the said regional misses...
Yeah alright, all candidates had to go through a regional election to get there. Does that mean they "represent" what the local beauties look like ? In my honest opinion, I really don't think so because they all have a face that suits the "generic" preferences and criteria of a good looking girl...Don't you think, after browsing all their faces, that they all kinda fit in the same "fabric", ie Caucasian type, straight long hairs, "ideal" mensurations and an angelic smile ?
I'll admit it : they all look good in a way or another. What I'm claiming is that you don't really see the regions through their regional representative at all. E.G : Périgord is a region with a strong cultural background, it's own kind of patois and I can tell for having spent holidays there that most of the girls weren't blondes, unlike their representative this year...
You could argue that beauty canons are something universal or in a less extent national, and I won't bother talk back. I'll just stress out that the winner is supposed to represent the nation at some exhibitions and be the figured head of our country in official meetings. Could you see a stereotyped good looking girl and tell in a heartbeat "she's Miss France" ? Throw the winner of this year contest in a crowd of 100 mannequins with about the same weight, same hair color and same hair cut and then try to differentiate her...
I may be a bit reluctant about the whole concept of beauty contest here and maybe this is all what it's about...
Anyway, congratulations to the winner (Miss Reunion if memory serves), may she have a year full of travels, trips and free gifts. I wish you to use the opportunity as a mean for higher personnal goals (and not crap like saving the children) because it's really what you will find yourself in : it's gonna be a tour in which you'll extend your web of connections and you'd better not pass this opportunity.
See you in December 2008 for the next contest...
Edit : December 22nd
I don't usually check out this kind of news but since it was kinda related to this article...
Some Press People Magazine published pictures of Miss Reunion in suggestive poses. This triggered a violent reaction from the Miss France comitee asking her to quit her title.
I guess there are rules about that kind of event and I even read that the Misses filled a questionnary with questions like "Have you ever posed for nude pictures". So obviously she lied, whether the pictures never were taken with publication in mind, or not.
Overall, I don't really care if she's quitting or not. What gets to me is that she was elected in that contest for her global performance and won , word ! It's not like she's been sleeping with a member of the jury or she manipulated the phone calls or whatever !
That "infraction" to the rules is pointless IMO, as it doesn't come into account when the election is under process. But oh well, some people might like stuff like that, hence the Press People Magazine's publication. I'm not judging the magazine here, this could do another Rant item =P
Portfolio
Home page
|
Contact
|
Site Map
|
Private area
|
Statistics
|
visits: 25857
Site created with SPIP 1.9.2c + ALTERNATIVES